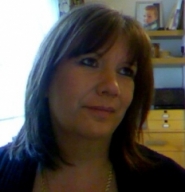 Let Me Introduce Myself
Hi, my name is Karen Hale. I have been studying Herbal and Complimentary Medicines for the last 16 years and have been qualified with a diploma in herbal medicine for the past ten years. I also have completed a diploma in Aromatherapy. Lately I am studying for an HND in Corporate Stress Management.
Using my knowledge of Herbal Medicine and Aromatherapy has helped me overcome the effects of a toxic poisoning incident that happened to me some sixteen years ago. Basically the effects were that I developed Lupus like symptoms.
There are many similar stories out there but the more we tell our stories maybe the more we can understand the intricacies of Lupus.
The reason for developing this website is because I would like to share with you my experiences, to hear back from you with yours and also to make people aware that chemicals that we are exposed in our enviroment and diet can kill!.
At the present time I feel I have achieved a level of wellness now that allows me to return to my working life and to put the past traumatic years behind me.
I would like to share it with you.